The Krazy Kosci Klimb is an awesome experience!
Each year in February the Krazy Kosci Klimb brings together 18 young people living with cerebral palsy and challenges them to achieve the unbelievable in one day. Together with their team including family, team sponsor and team leader and a mountain full of supporters they trek or wheel the 18kms up to the summit and back again.
The Krazy Kosci Klimb is an inspiring event for all involved, it teaches us to go beyond our expectations!
Taking on Mount Kosciuszko is only one part of the journey, each team works together to fundraise in the lead up to the event, encouraging family, friends, work colleagues and the local community to donate in support of kids living with cerebral palsy.
The funds raised from Krazy Kosci Klimb support the Accessible Gym and Sports Program at Cerebral Palsy Alliance, providing essential funding for qualified exercise physiologists and the purchase of specialised equipment that supports exercise and sporting programs for teenagers and adults with physical disabilities.
Each year we have 18 Team Sponsors that make this event happen, through their generous support of the Krazy Kosci Klimb.
Check out our latest Krazy Kosci Klimb video which gives you an insight into this amazing event.
An empowering challenge event with a difference
The Krazy Kosci Klimb is one of Cerebral Palsy Alliance's most unique events, the focus is on challenging young people living with cerebral palsy to reach a goal they may never have believed they could.
The idea for this unique event came from Hannah Diviney, a teenager living with cerebral palsy who wanted to create an opportunity whereby she and other young people could benefit from the life changing rewards that challenge events can bring. With the assistance of her parents and family friend Mick Campbell, the idea for the Krazy Kosci Klimb was born.
About Cerebral Palsy Alliance
Cerebral Palsy Alliance has been operating for over 70 years and is an Australian nonprofit organisation dedicated to helping babies, children, teenagers and adults living with cerebral palsy and other neurological and physical disabilities lead the most comfortable, independent and inclusive lives possible.
We are committed to providing world-clas services for people and families living with a broad range of disabilities.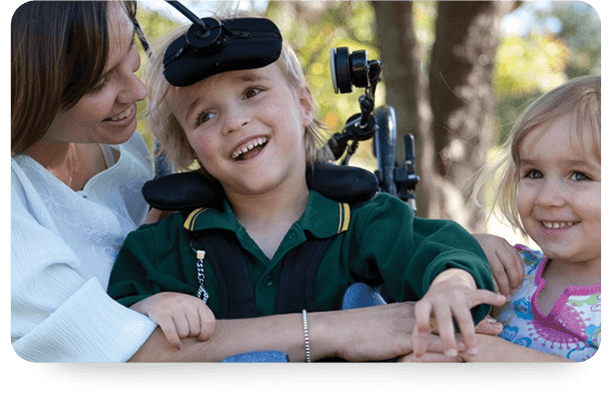 Eight Years On....
This unique event has provided an opportunity for over 140 teenagers and young adults living with a disability to achieve something incredible and reach the top of Australia.
Thanks to their participation and to the generous support of their family, friends and sponsors the Krazy Kosci Klimb has raised over $1.9 million providing essential funding for the Accessible Gym and Sports Program at Cerebral Palsy Alliance.